Residential Steel Services
We have fabricated complex structures for housing and other building applications that meet and exceed detailed architect and contractor specifications.
When Conley Steel is on a site, the job gets done the right way the first time saving valuable expenses and facilitating immediate entry by other trades who are enabled by us to do what they do best.
Our overall view of the project and trade coordination sets us apart in the industry by bringing the extra customer service that makes your job run smoothly.
(Click any photo to enlarge)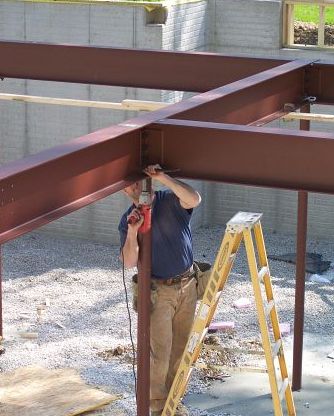 Stay on Schedule!
You can depend on Conley Steel to commit to a set time schedule and execute on our commitment to deliver and erect your project requirements ON TIME!
Remodeling Support
We can draft plans or work with your drawings to create the structural support you need for any remodeling project.
Structural Reinforcement
Need to remove or relocate structural supports? We can replace and reinforce structural steel elements to open up your development potential.